Meet
Your 'Go to'

Leading Electrical Contractor for

Birmingham and the Midlands
We help companies with all their electrical services....
Keeping their premises safe and compliant
Not all Electrical Contractors are created equal!
When you rely on getting the job done right, and safely, the first time every time, you should always choose an electrical contractor who is NICEIC accredited. That's because working with a trusted contractor who is certified with the leading assessor means total peace of mind, leaving you free to focus on your business. Our goal is to take care of those all-important fine details for you, so you have everything you need and nothing more.
Your requirements are always of paramount importance. We always listen to you so that we can make recommendations that are tailor made for your situation.
Your budget is our budget, which means each and every solution our electrical engineers propose is designed to fit with what you need – nothing more and nothing less.
No matter what you need to connect, we provide the expertise you require to make it happen – because we know you need it quickly, efficiently and, above all, safely.
Circuit design and safety protection is our specialty. We take care of every aspect of the process, leaving you free to focus on what you do best.
Whether you need interior or exterior lighting solutions, our team of experts provide the simple solutions that put you and your organisation back in the spotlight.
What do You Need Help With?
As your local electrical services contractor we are here to take care of the hard work so you don't have to. Here are just a few of the ways our electrical engineers can help you…
Installation: Getting Everything Up & Running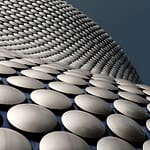 When you hire Eviva as your electrical contractor you're getting the reassurance you need that everything will come together on time, on budget and to the standard you deserve
Maintenance: The Proactive Approach to Safety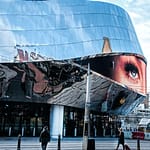 We believe that as experienced electrical contractors, it's on us to tell you exactly what you need.
That's why we work with you from day one to put the systems in place to minimise costly downtime, outages and repairs for your organisation.
Testing & Inspection: Nothing Left to Chance
Like all good electrical companies, we leave nothing unchecked when it comes to safety and performance.
We do everything according to the latest BS7671 regulations and focus on the fine details others may miss.
Life Safety Systems: Keeping Your Team Safe
Whether you need emergency lighting or a state-of-the-art fire alarm system, we work with you to find the perfect solution.
Your safety is our number one concern, which is why we use our experience to take care of everything for you.
Inspiring Your Trust and Confidence
Experience you can trust – our memberships and accreditations:
Real Comments from Real Clients
Don't just take our word for it, here are some of the kind words our client's have to say about us.
"Eviva services brings the 'family run business' feel to a company that is able to deliver large scale projects. When dealing with Eviva I feel as though my custom is valued, whether a large or small requirement, and I am offered great advice, which often also saves me money. They are a robust and innovative company, with years of electrical expertise within their team. They always deliver in a timely manner, on budget, and with friendly staff. Eviva ticks all the boxes."
"We can't recommend Eviva services enough as they provide a professional and truly excellent service at a competitive price, with expert knowledge of the industry. They have an understanding of what we need as a public college and work effectively in an educational environment. The most important thing for us and all of our students is that they are knowledgable and friendly, you can be sure you're in great hands as they really know what they're doing."
"I highly recommend David and his services at Eviva based on their exemplary approach to work, customer-focused attitude attention to details and their professionalism. When I engage with Eviva Services, I know the work will always be done to a high standard of workmanship. We've always seen Eviva as a business partner working in cooperation with Birmingham Airport, delivering a great service to us and all our business partners on site. They're incredibly reliable, honest and have a vast knowledge in all services. We've found that they can deliver a project of all sizes and complexity to a very satisfactory standard. I have no hesitation in recommending Eviva Services to both domestic and commercial, they are second to none."
"I found Eviva to be very reliable and professional and carried out my Electrical alterations to a very high standard whilst keeping me regularly updated with the progress."
Trusted by the Brands You Know
With a stellar reputation and a client list that reads like a 'who's who?' of the top Midlands' private and public sector, you know you are safe hands. Eviva has firmly established themselves as the 'go to' Electrical Contractor across the Midlands
Looking for Electrical Testing & Inspection? Don't be in the Dark.

To maintain a smooth-running, compliant and safe business, you'll want to ensure your electrics are covered and thoroughly checked by an expertly trained electrical contractor.
None of our customers are just another number or another site. We work hard to build a proper relationship with you, to become your trusted electrical contractors and to ensure that you're always safe, compliant and working properly. It's that approach that has made us the 'sparky's of choice' for so many of the Midlands' most prestigious businesses and buildings.